What I do - differently...
I help you moving your business ahead by unveiling the magic of legal advice. Making the complicated legal issues an understandable subject with a clear and clean business oriented advice is the asset I strive to provide.
What's the difference?
You might ask for legal advice and receive a bulk of disclaimers, things you can't do, are not allowed to do, shouldn't do. Why not combining the result of the legal analysis with the next step – insight in what you CAN DO? I'm happy to get things done by not distracting your business.
What else?
Providing legal support and a precise advice isn't always that easy. But while putting our heads together and getting a deeper understanding of both ends of the challenge definitely helps solving the biggest issues way easier.
And finally?
A business minded attitude doesn't necessarily mean that I'd like to understand YOUR business but business in GENERAL – I also need enthusiasm to understand YOUR technology and approach.
Who I Am
An individual playing as and in a team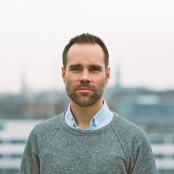 Patrick van den Hoevel
Attorney-at-Law (Germany) / Owner
I'm the one behind van den hoevel LAW. With a PQE of almost 10 years as an associate and partner in law firms, working on the ground with and for clients I felt ready to switch sides and join my customer's company. With an intense experience at one of the major global Fortune 100 technology companies and the business support to a US based technology firm providing innovative cloud services as well as virtualisation software, I was then heading the legal & compliance team of a global IT innovator based in Tokyo, Japan. Now I'm back with a US based IT company offering innovative cloud services and heading their international legal department covering EMEA, APAC and LATAM.
PRIVACY
What you should know about privacy when visiting this website
Website hosting Strato AG

By visiting this website data will be automatically transferred and stored on servers of STRATO AG, hosting the website. Any storage of data will be limited to the technically necessary extent (display of this website). In particular, the following information is being stored: referral URL (website visited previously to this website) / IP address of the device from which this website is being visited / browser in use / time and date / operating system. This information is being used for statistical purposes and to avoid abuse. Any information cannot be assigned to a particular person and will not be merged with other information. As soon as the information is no longer required, it will be deleted or anonymized (for more information: http://www.strato.de/datenschutz).

Twitter

This website uses buttons provided by Twitter. This button is offered by Twitter Inc., 795 Folsom St., Suite 600, San Francisco, CA 94107, USA. It is recognized by the blue bird on a gray background and the term "follow". Using this button, it is possible to follow me on Twitter. If you as a user visit a page of my website that contains a such a button, your browser sets up a direct connection to the servers of Twitter. The content of this button is transmitted from Twitter directly to your browser. I have no influence on the amount of data that Twitter may be using via this plugin. I want keep you informed to the best of my knowledge. Therefore, to my knowledge, only your IP address and the URL of the website will be transmitted with the reference to the button, but not for other purposes than the appearance of the button used (More information: http://twitter.com/privacy).

WordPress.com-Stats

This website uses WordPress.com stats. This is a technical tool for statistical analysis of visitor traffic to my website. Thus the website operator may recognize, how many visitors have read an article. This tool is operated by Automattic Inc., 60 29th Street # 343, San Francisco, CA 94110-4929, USA. This company uses the tracking technology from Quantcast Inc., 201 3rd St, Floor 2, San Francisco, CA 94103-3153, USA. WordPress.com-Stats uses so-called Cookies (text files) stored on your computer and allow an analysis of your use of this website. The information about your use of this web site is stored on a server in the US. Your IP address is anonymized prior to its storage. You can refuse the use of cookies by changing the settings on your browser. In addition, you can object to the collection and use of data by Quantcast with effect for the future by going to the following page http://www.quantcast.com/opt-out on the link "Click here to opt-out" and set an opt-out cookie in your browser.
IMPRINT
van den Hoevel LAW // Patrick van den Hoevel (Attorney-at-Law Germany) // Wiegnerstr. 24 // 85716 Unterschleissheim/Munich // Germany
Go Back
You want to authorise me to act on your behalf? Please fill out the form. But please note, this does not necessarily establish a attorney-client relationship yet.
Get in touch
Please note that this email does not create a client relationship unless the company accepted your request.